"Smith's novel is full of rich, small details that bring her characters to life…A deft, emotionally resonant tale about family, love, music, and finding oneself." — Kirkus Reviews
---
Who She Was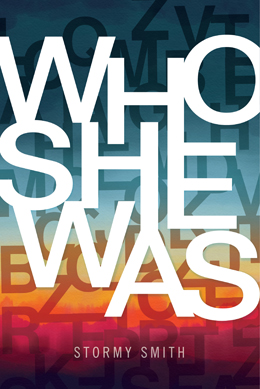 Childhood friends reunited. One twisted by tragedy. The other living a lie.

Trevor Adler just saved his former best friend from a disastrous dating auction, but he has an agenda: to find out why she cut off contact four years ago and if the girl he used to know is still buried beneath her too-perfect façade.
Charlotte Logan is hiding from the truth and knows Trevor is the only person who can uncover it. He's the last person she needs and the only one she wants.
But Trevor has secrets of his own, and when the police come calling, he must finally decide whose life he's living.
Fate brought them back together, but Trevor and Charlie must decide if saving each other matters more than saving themselves.