Hello, friends!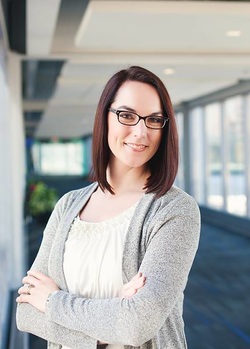 I call myself a reformed Type A…a classic over-achiever with her heart set on a job running a PR team, always climbing the ladder. Then, one day on a rare car trip alone, the first chapter of book I never knew I wanted to write started spinning in my mind. I knew the characters' names, their personalities, their hopes and dreams…all in that one moment. I never thought for one second about being an author and now, there is no stopping me.
I quit the PR job I'd always wanted and transitioned to something that gives me work/life balance. I sacrifice sleep, hours, tears and time to give in to the ever-present Muse. She fights my Type A like a knight wielding a sword, refusing to allow me to plot, always pushing me to simply listen and let the words flow. I cannot stop my mind from wandering and I have embraced my personal truth – I am an extroverted introvert. I still love making lists and being organized, but my heart beats to create in the quiet. To connect. To inspire. I want to touch lives and hearts with my words.
If you love coming of age stories wrapped around romance, adventure, friendship and often a dose of magic, then you're in the right place.
I also own Perfect Storm Publishing, LLC, which is the publishing company you will find my books under. If you are a blogger or from the media, please email me at authorstormysmith(at)gmail(dot)com for inquiries.

What you don't know about Stormy Smith…
When I order ice cream, I always order a mint chocolate chip scoop on the bottom and a chocolate peanut butter scoop on the top. Always.
Brach's Double Dippers and York Peppermint Patties are my all-time favorite sweet treats.
I own every V.C Andrews book, even the ones her family wrote in her name after she died, which were terrible.
I have the original L.J. Smith Vampire Diaries books (from middle school).
I always hated the Babysitter's Club books. They were far too normal.
I love to sing karaoke and go dancing.
If I had a choice, I'd never eat in a chain restaurant again. But I'm lucky that Des Moines is hugely-supportive of local establishments.
Whenever it rains, I light candles. It's weird, but my mom always did it and it makes me feel safe.
I go to an acupuncturist every month and would give up many things before I stopped paying him for his voodoo magic. I always feel amazing afterward.
The first time I try any recipe, I always follow the directions to the letter. I once even cooked Kraft macaroni per the directions. Don't do it. It's mushy and disgusting. And my husband still makes fun of me to this day for it.
Whenever I take a beach vacation (which is not nearly enough), I always find at least five minutes to sit alone next to the water. There is no place on earth I feel more balanced and relaxed.