"So much in both of our lives hadn't been a choice, and I wanted the time they took from us. She would choose me this time. I knew she would. — Aidan Montgomery"
---
Bound by Spells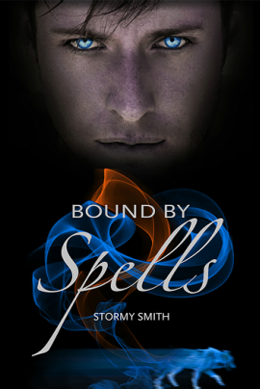 Aidan Montgomery hadn't been prepared for Amelia Bradbury to walk in and then out of his life. He also hadn't expected to find the powerful magic hidden deep within him for the last nineteen years, but he's embracing it — finding more control and more answers every day. Now, with the help of Amelia's best friend, Bethany, Aidan is on a quest to understand his destiny and find Amelia.
Amelia decided to stand by her duty, which meant walking away from her first chance at love. Trapped in Cresthaven at the Queen's mercy, she spends her days with Micah — an ally she still holds at arm's length — struggling to manage her heartbreak while keeping her mind focused on the task at hand. As she continues to unlock the secrets of the Keeper power, Queen Julia's true motives reveal themselves, forcing Amelia to decide, yet again, how much she's willing to sacrifice.
Will Aidan get to Amelia before it's too late, or will the very power that sustains them keep them apart?