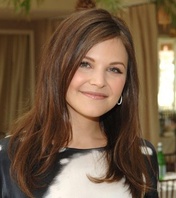 Over the next few weeks, I am going to introduce you to the line-up of central characters in Bound by Duty. I'll include a photo of someone I think best reflects the character in my head, but I imagine as you read the book you'll find your own vision of who they are.
Without further adieu – Amelia! 
Full name: Amelia Rose Bradbury. 
From: Gualala, California. Her community is off the beaten path and well-protected with spells that only allow other Mages to find it. With views of both the mountains and the Pacific Ocean, it can't be beat.
Current home: Brighton, California. A little beach town that considers the board walk and community college its only claims to fame. Amelia wanted a taste of "normal" and thought Brighton was the ticket.
Family: Older brother, Cole. Father, Nathaniel. Mother, Liana (deceased).
Favorite foods: Cherry Pepsi, sausage and green pepper pizza, caramel lattes and anything Greek/Mediterranean.
Go-to musicians: The Civil Wars, Jon McLaughlin, Ron Pope, Sara Bareilles, Florence and the Machine.
Likes: Being near the ocean, sarcastic banter, Sunday dinners with her brother, hamming it up in photos with her bestie to decorate their new apartment and smokey-eyed mysterious boys who make her feel too much. 
Dislikes: Being told what to do, making small talk, anything with mayonnaise, heavy metal music, the word "control" and video games.
Little-known fact: Had her destiny not been chosen for her, Amelia would have become a marine biologist. 
Is there anything you wish I would have told you? The Q&A is officially open, but I won't tell you anything that might be a spoiler! 
— Stormy 
---