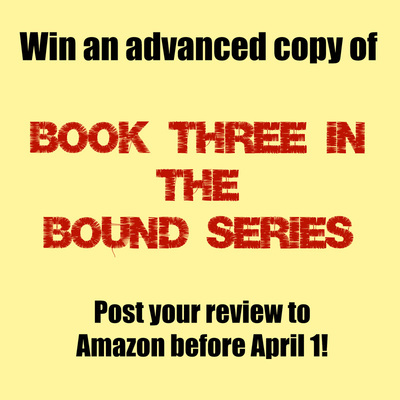 I am giving away FIFTEEN advanced copies of book three (when it is ready!) to a random group of people who have posted reviews for Bound by Spells by April 1, 2015. 
To be in the running, all you have to do is email me at authorstormysmith@gmail.com with a link to your review, a screenshot of it, or the confirmation email that Amazon sends you. I basically just need to verify that you did it.
Make sure you get that review up and send me your email. I'll send out a notifications to those who win the week of April 1!